Regional information
El Paso – Juarez – Las Cruces - Largest border community in the world
Combined population of over 2.5 million residents
Mid-point between the Gulf of Mexico and the Pacific Ocean.
El Paso - Fifth largest city in Texas - Nineteen largest city in United States
Juárez, Chihuahua, is the fourth largest city in Mexico
Las Cruces, New Mexico – second largest city in New Mexico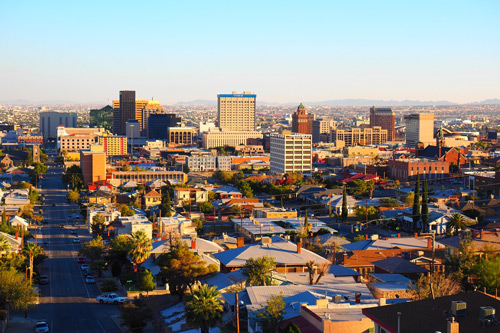 This dynamic border community combines the advantages of:
Major metropolitan center
Mountain Time Zone
Ambience and neighborly charm of a modern western cities
Major transportation hub:

Interstate-10 and 7 Loop 375
Railroads: Union Pacific, BNSF
Airlines: American, United, Southwest, Frontier, Delta, Allegiant, Alaska
(2) International Airports

Universities/ Colleges – UTEP, NMSU, El Paso Community College
New Medical, Dental and Nursing Schools
Outstanding year-round weather
Extremely favorable cost-of-living index
Abundant cultural and entertainment opportunities:

Year-round sports and outdoor recreation
AAA Baseball Park, El Paso Chihuahuas
Downtown entertainment district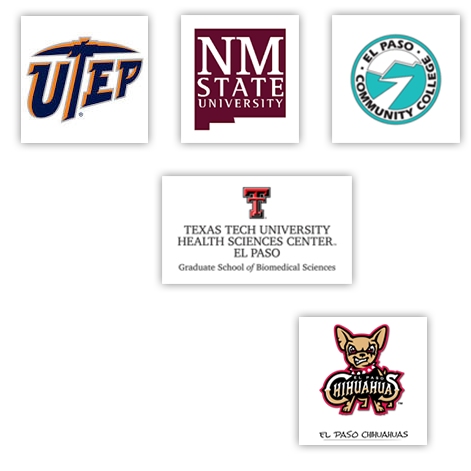 El Paso is distinguished by its continued ranking as the second safest city in the United States. Our cosmopolitan community benefits from 70% of El Paso and being bi-lingual; speaking in English and Spanish. Ft. Bliss, the second largest Military Base in the U.S., brings people from all over the world to live, work, do business, get an education, and retire.
Other Regional Resources